Changes in product assortment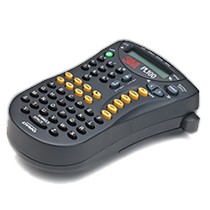 The portable label printer 3M™ PL100 will not be available in our assortment from the 1st of April 2015 or as long as the stock last.
This means that the FLEXIMARK® Marking kit with 3M PL100 will also not be available.
The replacement for this articles is the efficient label printer 3M™ PL150 and FLEXIMARK® Marking kit with label printer 3M™ PL150.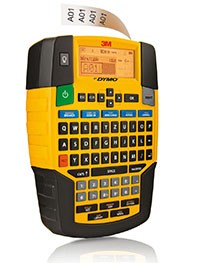 The portable label printer 3M™ PL150 is small and easy to handle with many useful features:
The same keyboard layout as your computer (QWERTY)
One-touch formatting keys allow to quickly create wire/cable wraps, flags, barcodes, fixed-length labels, breaker labels and much more
Favorites and cusom keys provides single key access to commonly used labels, symbols etc.
Print labels with tape width 6, 9, 12 and 19 mm
Different tapes in the FLEXIMARK® Markting assortment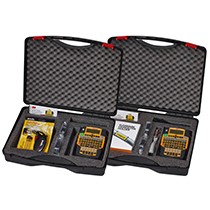 Label printer 3M™ PL150 is also available as marking kit.
FLEXIMARK® Marking kit PL150 (9,5 and 12 mm) consists of a label printer, tapes, character holders, plier for character holders and black cable ties. Everything you need for marking cables.
In FLEXIMARK® Marking assortment there is also a Telecom marking kit with label printer, heat shrink and micro therm heat shrink tool.
Please contact our customer service or your nearest retailer for more information. Let our guide in the online catalogue guide you to the right marking.
| Out of assortment article no | Out of assortment article description | Replacement article no | Replacement article description |
| --- | --- | --- | --- |
| 83257101 | Marking kit 3M PL100 9,5 | 83257103 | Marking kit 3M PL150 9,5 |
| 83257102 | Marking kit 3M PL100 12 | 83257104 | Marking kit 3M PL150 12 |
| 83259413 | Label printer 3M PL100 | 83259417 | Label printer 3M PL150 |