Qualified for Oil Industry
Stainless steel marking from Fleximark AB qualified for supplying to the Oil Industry.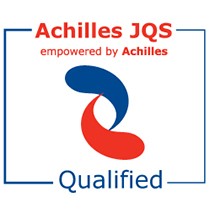 Fleximark AB deliveres high quality stainless steel marking for cables, components, pipes and devices in demanding, industrial and aggressive environments. One of those environments is the oil industry.
FLEIXMARK® Stianless steel marking is produces in high quality stainless steel material SIS SS2348 (AISI-316). With this marking system you receive:
Durable marking
High acid resistance
For marking on site
Customized ready-made markers embossed with your marking data according to your specifications
Achilles certification from Achilles Information Centre confirms that Fleximark AB is qualified in the Achilles Joint Qualification System for suppliers to the Oil Industry in Norway and Denmark. The qualification concerns the product and service.
Achilles Certification