Quality, environment & Energy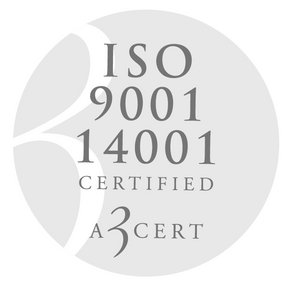 Fleximark AB work actively and purposefully with quality, environmental and energy management. Fleximark is certified according to ISO 9001, ISO 14001 and ISO 50001.
Fleximark is also certified by Achilles, and is a member of REPA. Our product range complies with the EU directive "RoHS" requirement. Products produced and delivered by Fleximark is also controlled under the EU REACH directive.
Quality- and Environmental policy
Fleximark AB is a manufacturer and supplier of marking systems for cables, wires and components that will fully meet customer expectations.
Product range and business should be constantly developed to encourages systematic work for improvements focused on customer needs, employee satisfaction, commitment and efficiency of operation from a life-cycle perspective.
Fleximark work systematically to prevent and reduce negative environmental impact. We follow and apply environmental laws and other requirements applicable to our business.
All employees are trained and receives knowledge in how to influence and improve the environment around us. We establish quality and environmental goals that are continuously monitored and reviewed.
Energy policy
Fleximark works systematically and long term through continuous improvement processes to reduce energy consumption and increase energy efficiency.

If you want to know more about Fleximarks quality-, environmental- and energy work, contact us.