Order template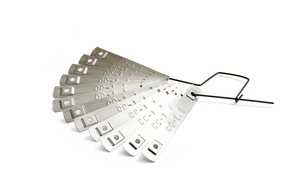 To order customised marking systems from FLEXIMARK®, use attached order template.
Create your template with text information and quantity for each sign.
Send your template together with the regular order and delivery information to your local retailer for FLEXIMARK® Marking Systems.
Your local retailer will immediately send the order for production.
We normally produce and ship your customised marking systems within 24 hours.