Solar photovaltaic park in Spain
FLEXIMARK® Cablemarking for a new solar photovoltaic park in Murcia, Spain.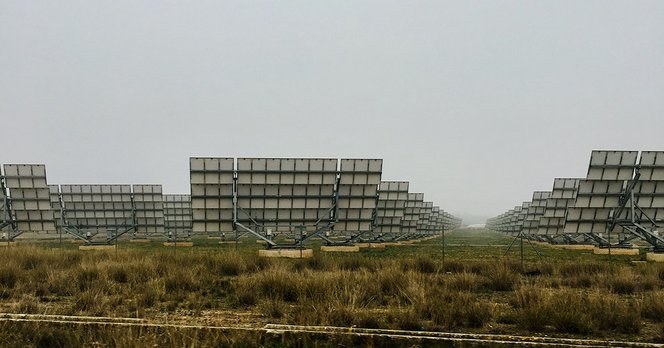 FLEXIMARK® delivers quality-assured marking products for sustainable and secured labeling in new alternative energy installations.
LAPP Spain has delivered FLEXIMARK® Acid-resistant stainless steel marking to a new solar photovoltaic park in Spain. The photovaltic park is located in Murcia and occupies an area of 1000 hectares. The energy power from the photovaltic park is estimated to 500 MW.
LAPP Spain's customer for the installation project of the solar photovoltaic park is an industrial and service group with an international presence. The group operates in Energy, Industry and Installation sector and has consolidated five lines of business areas: Assembly, operation and maintenance, turnkey projects, integrated solutions and project development.
The customer´s specification for the solar photovoltaic park in Murcia contained acid-resistant stainless steel markings to ensure durability over time, to avoid exposure from sun and other external conditions to erase or damage the identification. Customized labeling was also a requirement to simplify assembly work and to meet the requirement for a marking process within four weeks.
The key factors for the customer choosing LAPP Spain as a supplier and FLEXIMARK® Acid-resistant stainless steel marking were mainly the possibility of customized labeling, fast delivery times and a competitive price. Expertise support, quick feedback in the procurement process and the possibility of customised packaging have also been important factors for customer´s decision.
Mr. Sergi Ripoll, responsible for the brand FLEXIMARK® in LAPP Spain and Mr. Antonio Coonado, seller LAPP Spain, have been important in the procurement process. Their cooperation with the customer and also the cooperation with the sister company and production plant Fleximark AB have contributed to the success and made it possible to meet the customers´s specifications for the marking of the the photovaltic installation.
In total, 66 060 custom-made embossed signs and 132 120 cable ties have been delivered to solar the photovoltaic park in Murcia. The delivery consisted of 16 515 embossed signs and 33 030 cable ties per week for a four week period. A total of 33 030 cables are now identified with FLEXIMARK® Cablemarking.
LAPP Spain highly appreciates the sister company Fleximark´s rapid support and service in the project where quality, production speed and delivery reliability have been important factors for the customer.